Hot Tip Fusing of Fiber Optic Cables
For High-Power Light Sources and High Temperature Sensing Probes

Lead- and Epoxy-free, Lifatec USA's fused fiber terminated, borosilicate and quartz multi- fiber bundles are ideal for arc lamps, high-powered lasers and extreme temperature sensing applications.

Fibers fused at the light source end (proximal) increase a cable's ability to withstand high temperatures and light intensities (300C to 800C+), conditions which traditional, epoxy-bonded units simply cannot tolerate.

Fibers fused at the sensing end (distal) of a sensing probe can be used in harsh, high temperature environments for monitoring critical processes.

For maximum photon throughput, sealed end terminations, and high temperature resistance, consider supplying your products with Lifatec fused fiber optic end terminations.
---
Fusing Production Capabilities
With fusing now in full production, we can provide fused bundles in sizes ranging from 0.5mm 8mm+ Ø with no additional engineering or set-up charges.

OEM Fused Termination Products can also be supplied from the prototype stage to complete production, with rapid prototyping of new products. Our quality system requires all new products follow a detailed Product Development Gate System. This system helps ensure that at production release of a new product, our customer and Lifatec USA have become partners in this effort.

The Lifatec USA fusing process is computer controlled, extremely consistent and reliable, resulting in a superb end-product with no broken fibers!

&nbsp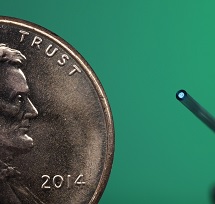 &nbsp

&nbsp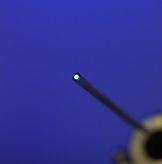 Automated fusing stations reliably provide a high volume of consistent, terminated ends

Hermetically-sealed

0.5mm to 8mm+ diameters

Improved optical finish

No additional ferrule required

No broken fibers

Sterilization resistance

RoHS compliance

Various shapes available

Please contact us today for additional information: E-mail info@lifatec.com or call (315) 689-1497